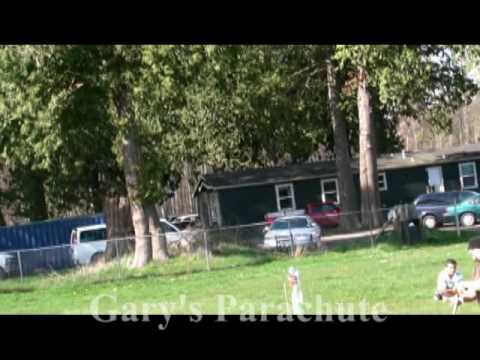 We had a short launch today to test three new rockets and Gary's parachute changes. Tad's unique Mace had a fuel tank leak and didn't get very high. Michael's wouldn't hold pressure at all while Mariya's parachute timer broke loose and the parachute didn't deploy. Her rocket flew nice and straight though.
Gary's parachute rocket lost a fin on launch and had a shakey flight to apogee where the chute deployed and lowered it gently to the ground. The ring fin rocket flew as expected, fast and straight.
On the Hot Rocket front, the Space Center completed two rockets, Mariya's and Tad's and submitted the Final Flight Readiness report to First Nations Launch. Mariya's, Tad's and Gary's rocket photos are in the gallery. We are planning to two events in the next two weeks; 1 being a field trip to Mansfield, WA near Lake Chelan to watch and perhaps take part in the Northwest Rocketry Association launch on Sunday, March 28. The second is our own high power rocket launch on Monday, April 5 on the flats on the Western portion of the Reservation. Launch time will be around 12:30. More details to come.