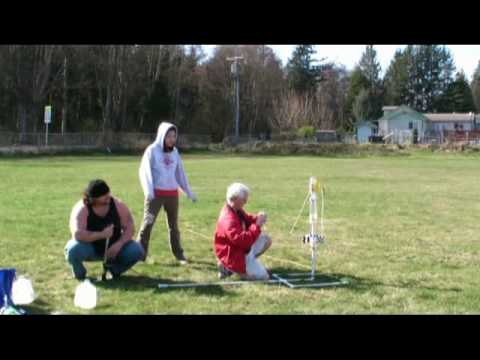 We are still in first place for the First Nations Launch after submitting the Critical Design Report on February 26. And we've been receiving sponsorship money for our trip.
This launch saw one successfull parachute recover, albeit deployed too soon, and the first on-board video. On Friday we reached a Space Center best of 343 feet. Unfortunately, we also skewered Jessica's car in the parking lot when the wind suddenly shifted 180 degrees so instead of heading down range to the safe landing zone, it decended uprange into the parking lot.
We are reviewing safety procedures to reduce/eliminate the potential for unsafe practices.
The March issue of the Tribal newspaper, "Squo Quol" published a really good article about the Northwest Indian College Space Center.